Greenomy
Greenomy's mission is to digitalise sustainability reporting from end-to-end, to vulgarise the EU Taxonomy and upcoming new Taxonomies worldwide helping companies and financial institutions to measure their sustainability levels and make the transition towards a more sustainable economy.
With Sustainability Reporting becoming mandatory for large and small players, understanding the thousands of pages of legislation and technical criteria can be very overwhelming, Greenomy's digital tools including digital workflow, connection to ERP systems, NLP, web crawling and life cycle assessment, make the process more accessible and ensures that the objectives set by the legislations are implemented faster, ultimately accelerating the transition towards a more sustainable future.
Our objective is to develop and implement all the developing Green Taxonomies throughout the world to our solution, allowing for interoperability across frameworks. The team of 20 people is based in Brussels and across Europe, working together to accelerate the green transition.  Alexander Stevens, CEO of Greenomy, with previous experience from the New York Bar and the European Commission, realising that the 600 pages of the EU Taxonomy were impossible to digest for companies as for financial institutions, developed with his team the digital solution Greenomy.  The team at Greenomy has already been recognized around the world: first prize at the G20 TechSprint by Banca d'Italia, International Laureate of the Fintech for Tomorrow Challenge and selected as part of the 100 most innovative global fintechs by FinTech Abu Dhabi.
Follow the link for the Video Pitch.

Contacts: Alexander Stevens - CEO;  Annemarie McCurrach  - Marketing Manager
For more information please check this document.

Climate Risk Analytics Suite
The Climate Risk Analytics Suite developed by CRIF and RED provides a set of tools for assessing, monitoring and evaluating physical and climate-related risks with a bottom-up approach that takes into account the characteristics of the borrower (plant location, industry, etc.) and climate risk data and projections.
Thanks to the combination of business information on companies (including SMEs) and granular quantitative data for physical risk indicators, the suite allows the impacts of different natural hazards to be assessed at an individual-site level and then the expected damage at a counterparty level to be aggregated in order to generate stressed financial statements and functional credit risk metrics. 
The solution also includes portfolio-level risk analytics for short and long-term risk concentration analyses, hence providing banks with the key elements for the right operational and strategic decisions.
The team combines professionals and assets from CRIF, a global company specializing in information and providing credit solutions and advanced analytics, and from RED, a highly specialized company in InsurTech, nat-cat modelling, and catastrophe risk management. Thanks to this partnership, the team behind the Suite combines the skills of highly qualified figures belonging to different professional fields: from data scientists and data engineers to credit risk experts, and catastrophe and weather risk modelers.
Follow the link for the Video Pitch.

Contacts: marketing@crif.com
For more information please check this document.

Add To My Mortgage
Add To My Mortgage is a FinTech platform that enables homeowners to invest in green home improvements quickly and simply, using their existing mortgage.
Our market research shows that consumers are willing to invest in green measures like heat pumps, insulation and solar panels, but only if they make financial as well as environmental sense. With half of homeowners needing to borrow to fund the high upfront cost of such installations, it's essential that they access appropriate financing.
For most people, additional mortgage borrowing is the cheapest source of finance, and the only one that can spread the cost over the economic life of the green investment, enabling homeowners to pay as they benefit from energy efficiency savings. But mortgage borrowing can be complicated, slow and until now, has not been joined up with the purchasing process.
Add To My Mortgage's digital platform solves this problem by connecting green vendors, homeowners and mortgage lenders, to offer additional borrowing at the point of sale, via an accelerated, data-enabled digital customer journey.
Our co-founders Rory Duff and Matthew Boyes have built and transformed businesses including a green vendor, a FinTech startup, PE-backed finance companies and a high-growth digital platform. Together with a team bringing tech, operations and marketing expertise, we are now focused on building practical solutions that make green home improvements more affordable and accessible for all.
Follow the link for the Video Pitch.

Contacts: Rory Duff - Co-founder & CEO;  Matthew Boyes  - Co-founder & CTO
For more information please check this document.

G20 TechSprint 2021 Hosted By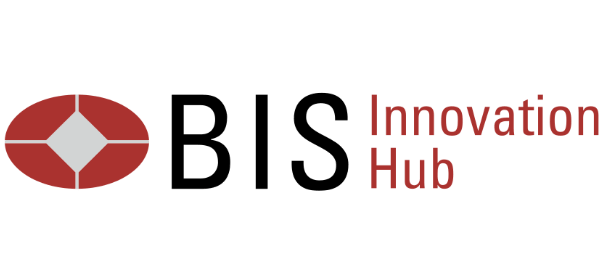 Supported By